About WaterTrax
WaterTraX is an advanced satellite telemetry device specifically designed for water management & environmental monitoring.
By incorporating smarter electronics with the power to pre-process the data in the field, store the raw data and implement near real time alarms, we can reduce the size and frequency of satellite transmissions without compromise.
Measurement, quality, flood/drought and rainfall applications
Quality, wind and weather applications
Erosion, moisture and chemistry applications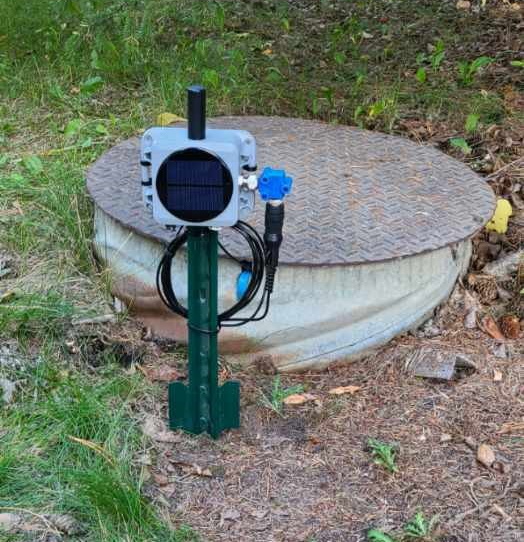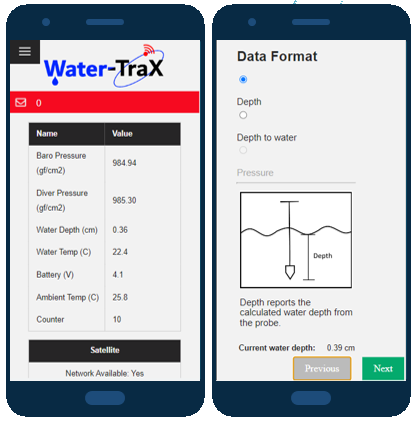 Power In A Small Package
Weighing in at a mere 500 grams and housed in a 140mm pressure stabilized weatherproof enclosure, the self-contained WaterTraX can be deployed anywhere with minimal site preparation reducing costs typically associated with telemetry systems.
Interacting with WaterTraX is intuitive and simple using any smart phone to access the built-in Wi-Fi APP to view, schedule and configure the system. Adding the convenience and safety of global messaging, you will experience what happens when practicality, experience and technology meet.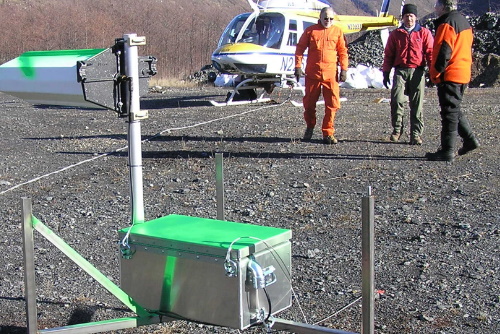 Built-in Global Text Messaging Service
Incorporated into WaterTraX is the industry acclaimed TextAnywhere two-way global satellite messaging service. Remote locations just became closer to home with increased safety and productivity.
Minimize expensive return trips to remote, hard to get to locations by knowing the system is working before you leave.
Cost Effective
At $1599 USD, WaterTrax is the most cost-effective satellite telemetry system on the market!
Deployment
A clear view of the sky is typically all that's required to deploy WaterTraX anywhere in the world. Minimal site preparation means reduced material and labor costs compared to traditional telemetry systems.
Versatile
Designed to work with leading manufacturers sensors and instruments, WaterTraX is NOT limited to a certain brand or type. Custom applications are supported.
Built-in sensor allowing for non-vented sensor configurations.
Powerful high-channel GPS providing geo-tagged data.
Log up to 100,000 data points.
Accurate internal timing allowing for low-power deep sleep between readings.
Battery Monitor
Ensure your equipment will continue to monitor.
Pulse Counter
Allows for external rain counter or other pulse-driven devices.
Ambient Temperature
Internal tempreature monitoring for basic environmental information.
12 Volt Sensor Power
No external power required for typical sensor arrays.
WiFi Config App
Leave the bulky laptop at home. All configuration can be done by a wireless connection to your Smart Phone.
Pressure Stabilized Housing
Environmentally stable for long term outdoor installation.
USB / Solar Charging
Allows for charging the system for deployment or an optional external solar panel or battery pack for larger data/messaging applications.
Self Contained
The built-in Lipo battery and solar panel provides for long term operation even in low-sun seasonal conditions.
Diver
Compatible with VanEssen Diver probes.
In-Situ
Compatible with Level TROLL products.
Can be custom designed for any Modbus device.
Solinst
Compatible with modbus based Solinst probes.
Seametrics
Compatible with PT2X and CT2X probes.
Flow meter
Compatible with both pulse counter and modbus flow meters.
WaterTraX Sensors
Ultrasonic & Radar based 12m range sensors
Pressure
Temperature
Custom Interface
Sensors and instruments with Modbus, SDI-12, Pulse or Analog* outputs are generally easy to interface with WaterTraX.
Instruments / sensors using proprietary outputs can be integrated to WaterTraX based on feasibility.

*Optional conditioning module required.
Data Plans
All standard data plans require NO contracts and include logged hourly samples, alarm notifications, battery voltage and 24/7 secured WEB access or API.
Communication
Coverage
Global
Satellite Modem
9603 Iridium SBD
Access
Secured WiFi
Antenna
Helical
Contains Modules
FCC ID: Q639603N
IC: 4629A-9603N
FCC ID: W7OZG2100-ZG2101
IC: 8248A-G21ZEROG
Power
| | |
| --- | --- |
| Voltage | 5 Volts |
| Charging | USB 5 Volts |
| Batteries | 3.4 Ah LiPo (2) |
| Solar Panel | 2 Watt 325 mah |
| Optional Solar Panel | 6 Watt 1 Ah |
| Battery Life (no sun) | 1+ year* |
* Based on hourly samples and one satellite transmission per day.
Contact Us
1632 Dickson Ave.
Suite 540
Kelowna, BC
V1Y 7T2